George Saunders in virtual reality
The New York Times produced a VR companion piece to the author's debut novel.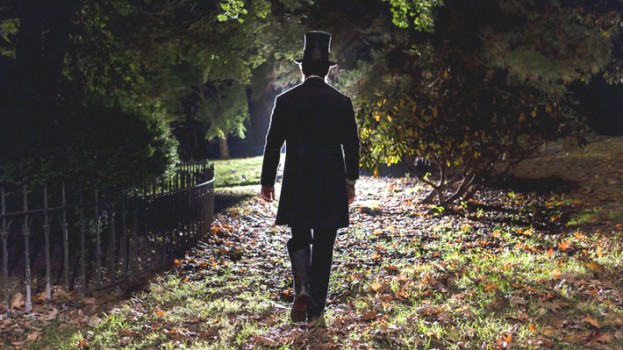 For years, the idea of a George Saunders novel was virtual reality. Or fake news. Or maybe just wishful thinking. Long considered among the best living American writers on the strength of his short stories, fans had been wondering, and hoping, he had something longer on the go.
It turns out he did, for about 13 years. Now that it's ready for release, The New York Times is getting in on the action with a VR companion piece.
Lincoln in the Bardo tells the story of Abraham Lincoln visiting the crypt of his youngest son, Willie, who died of typhoid at age 11. All the action takes place during one night in 1862 at the Washington, D.C. cemetery inhabited by the Civil War's dead souls, who serve as narrators.
Graham Sack produced the 10-minute VR piece with creative studio Sensorium and literary studio Plympton, with The Molecule handling visual effects.
The Times, which released about 20 VR projects last year, became the distributor. The video went live last week on its VR app, with a click-and-drag version embedded in the online review of Saunders' novel and on YouTube.
Via NiemanLab