30,000 kids could use somebody
Kings of Leon donate a song to help Until The Last Child find permanent homes for Canadian kids.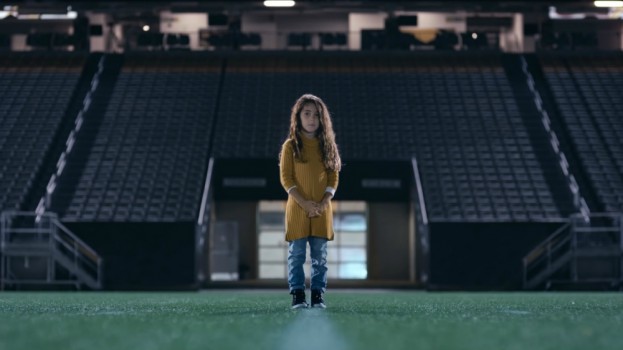 Until The Last Child estimates that there are 30,000 children in foster care in Canada, setting a herculean task for the Toronto-based organization that seeks to find permanent homes for each one.
Working with a handful of marketing industry partners, the organization has released "30,000 is the Loneliest Number," a video spot that began running in cinemas nationwide (with social media support) on Monday. It illustrates the immensity of the UTLC's task by placing a single child in a stadium of 30,000 empty seats.
"The cinema is a perfect placement for a spot like this," says Ron Smrczek, ECD at The&Parternship, one of the agencies behind the spot. "The cinema helps elevate emotion and reinforces that 30,000 represents a big number of children in need of homes."
The work features a Toronto children's choir singing "Use Somebody," a 2008 hit from Kings Of Leon, which donated the song to the project.
Credits:
Brand: Until The Last Child
Agencies: Pirate Music, Heyd&Seek, RedLab and The&Partnership
Music: "Use Somebody," Kings of Leon (Only by the Night, 2008)