A sign of GIF maturity
Giphy makes use of its platform to teach American Sign Language.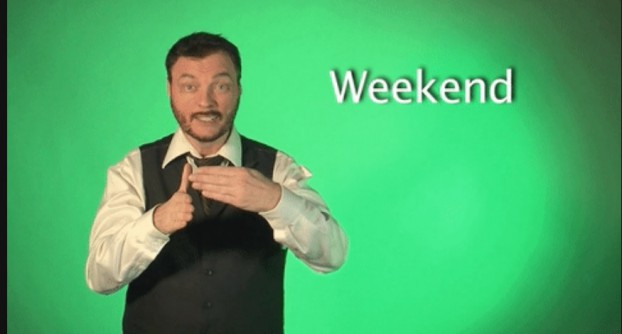 Giphy, a mostly unsubtle tool considered by some as a nuclear option for punctuating tweets or group messages on Slack, has started offering a service with a higher purpose.
The GIF database and maker released a library of more than 2,000 words and phrases in American Sign Language. It partnered with the popular educational series Sign With Robert to make the library, which shows creator Robert DeMayo signing a word with a text description added. Users can find the GIFs by searching "Sign With Robert" in Giphy, but they'll also come up in searches for specific words. The Giphy team included words based on users' top search terms.
It's a neat use of the medium, with its soundless repetition. "The GIF format has the ability to loop infinitely, so it's perfect for learning new signs. [It] doesn't require the back and forth of hitting play, rewind or repeat," Hilari Scarl, director and producer at Sign With Robert, told Mashable.
Via Mashable