Absolut gets patriotic
The vodka brand wraps its bottle in a digitally designed flag for Canada 150 celebrations.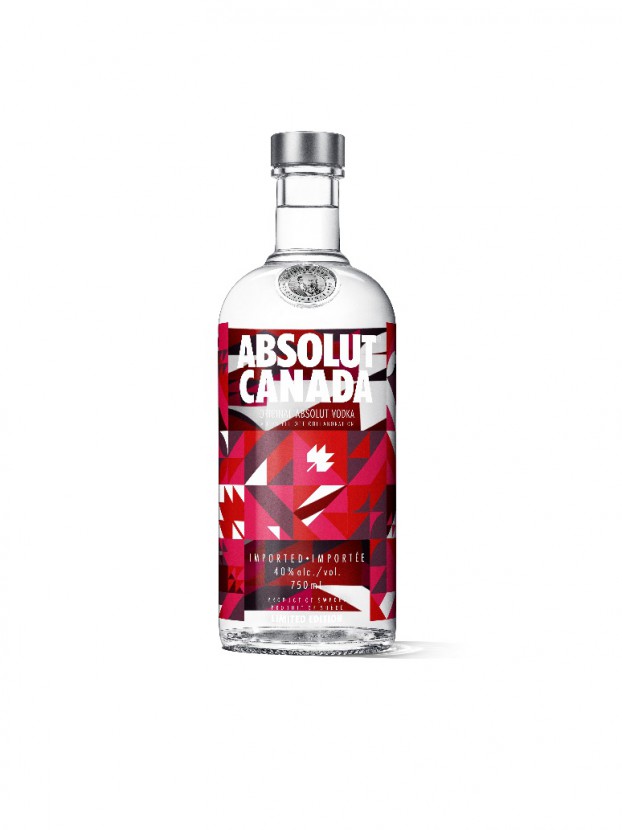 Two months into Canada's sesquicentennial, consumers thus far haven't been bombarded with marketing tied to the celebration. But as the seasons begin to change and July 1 nears, expect to see more red and white – even when it comes to vodka.
Absolut has revealed its patriotic plans with a special anniversary bottle set to hit shelves in May, just as the patio season gets underway (we hope) and Canadians feel more ready to start toasting themselves.
The Swedish brand's limited edition Canada 150 bottle uses a design from Toronto designer Elizabeth (Libs) Elliott, who has freelanced for the advertising industry and studied material art and design at OCAD (we've featured her handmade quilts here on Stim). Using a programming language called Processing, Elliott generates random compositions from traditional quilt block shapes to use as designs for her handmade products. For the Absolut label, she used a standard maple leaf design as her starting point.