Unforgettable packaging
Alzheimer Society of Canada and 29 Fevrier partner to create a paint-size can of syrup, complete with a tap.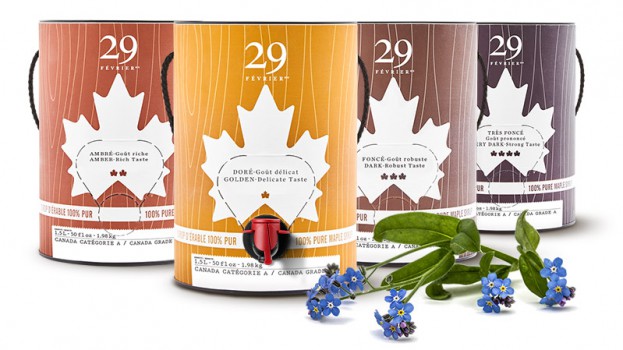 Quebec-based maple syrup company 29 Fevrier is named for the day that gets tacked on to February every leap year, and the company has used that idea to communicate the fact that its syrup is just as special as a day that happens once every four years.
But now, it has launched a new campaign partnering with the Alzheimer Society of Canada to put a different spin on its name.
The 29th of February is a date that gets forgotten until it surprises everyone when it pops up every leap year, just like dementia. To that end, the brand created "Maple-in-a-Tree" syrups that are almost impossible to forget once you bring them into your home – unlike that one bottle that has been taking up space in your fridge for the last few years. Roughly the size of a paint can, the companies worked with packaging company Smurfit Kappa to make each giant tin of maple syrup look like it is a section cut out of the trunk of a tree with a built-in tap. And it doesn't need to be refrigerated, so you can keep it on your counter and never forget about it when your waffles pop out of the toaster.
To help Alzheimer Society of Canada, 5% of sales from the new "Maple-in-a-Tree" line of syrups will go towards the Society and its work.
The connection between syrup and the disease also goes beyond the bottle program: there are many doctors and professors currently studying the link between maple syrup and the prevention of Alzheimer's.
The companies also worked with Hype PR on the campaign.