The next-gen selfie?
A London Lego store is allowing visitors to create the ultimate in customizable building sets.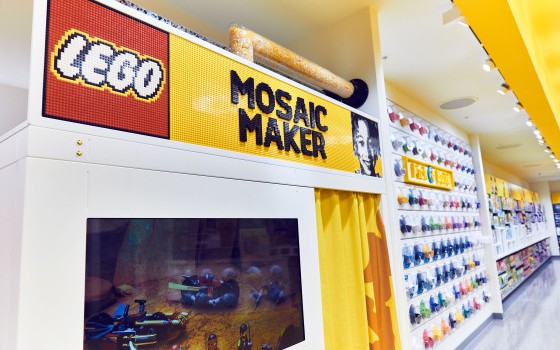 Lego has taken the selfie a step further at its London flagship store, creating a machine that allows visitors to create a build-able version of their own face.
The Leicester Square Lego store has launched a Mosaic Maker, which is a cross between a photo booth and a Lego vending machine. For about $160 the machine will take your photo, turn the portrait into a five-colour poster and then generate the Lego bricks (and instructions) necessary to recreate the image in under 10 minutes. The London flagship store is the first location with the Mosaic Maker.