Calling all designers
There's a new category in Strategy's Agency of the Year competition, with intent to submit due May 15.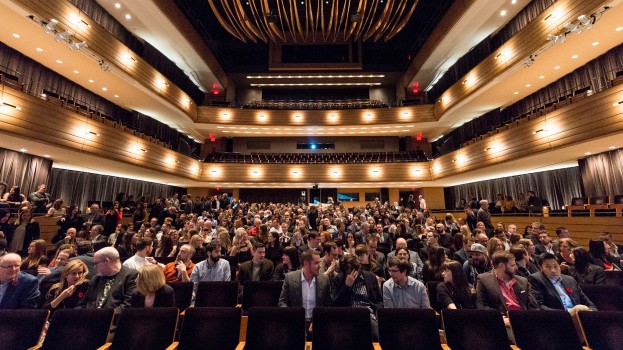 We have digital. We have media. Since 2014 we've had PR. And of course we have AOY. Now we're adding Design Agency of the Year to our annual competition that recognizes the agencies with the strongest portfolios in a given year.
With more brands looking to design as a way to stand out, and more agencies building up and emphasizing this part of their offering, strategy decided to create a new category recognizing these efforts.
This is the first call for all five Agency of the Year categories. Our pre-submission period is starting, and any agencies interested in competing should send us a list of campaigns they plan to enter before mid-May. Once those campaigns have been approved, the case study submission period will follow in July.
Before May 15, please submit ONLY the names of the five (Agency of the Year) and/or three (Media, Digital, PR or Design Agency of the Year) campaigns you plan to enter. Please include the name of the client, the name of the campaign, and the dates when it was in market. You can send your list to Mark Burgess at mburgess@brunico.com.
The work must have appeared (or will appear) in the 12-month period from June 2016 to June 2017. The campaigns have to be for five/three (dependant on the category) different brands, they can't include self-promotional work and must be Canadian (if it's a global campaign created here, it must have appeared in this market).
As with Agency of the Year and Digital Agency of the year, there is a no double-dipping policy for Design Agency of the Year: agencies must submit unique campaigns for each competition. For example, an agency cannot enter the same work for a CPG brand in Agency of the Year and Design AOY, even if it just includes design-driven creative (like a poster or website) that was a part of the overall campaign also entered into AOY.
The entry fee is $500, payable when the cases are uploaded (this is a cost per agency for each award category, not per case. So if an agency is entering both AOY and DAOY, the total cost will be $1,000).
To read about last year's winners and for more extensive entry details, click here.
And because it's new, here's a bit more about how Design Agency of the Year will work.
Strategy's Design Agency of the Year recognizes the agency that produced the best body of design work over the previous 24 months. The jury evaluates three projects (which must be for separate brands) from each agency on the basis of design impact, creativity, craft, technical prowess and innovation.
Design work includes, but is not limited to, branding platforms, visual identity (including posters, POS, books, promotional items, publications, annual reports, broadcast/video design, IDs and logos), brand identity (or rebrand/refresh), packaging, print, corporate, graphics (typography, symbols), products, interactive (websites, apps) and environmental (retail space, exhibitions, signage).
All the campaigns must be Canadian – global or North American work must have also run in Canada. The only exception is for Canadian-owned companies (such as a Canadian tourism operation) that run campaigns in a foreign market. Self-promotional work will not be accepted.
To enter, agencies must include three (3) unique case studies no longer than 500 words, each describing the design project's purpose and how the work elevated the brand.
Judging Process
The judges will provide three scores for each case: one based on the craft, innovation and technical challenge; one for design creativity; and one for the project's impact. The three scores will be combined for each case, and the winner will have the highest score across the three cases.
The judges will be looking for versatility in the entries. Submissions should demonstrate as wide a range as possible in terms of the type of work and the design project's scope.
An agency should not submit three packaging cases, nor should it submit three cases of complete corporate identity programs. A range of scales is encouraged.
Judges will reward work that is visually compelling, unique and user friendly, and which elegantly solves the brand's challenge. In each case, the design's purpose should be clear, as well as how the design work helped the brand stand out.
The judging panel will consist of professionals from design agencies and from design-centric clients.