Explore Newfoundland by star
The tourism board shows off the province's starry constellations with a website that takes visitors off the beaten path.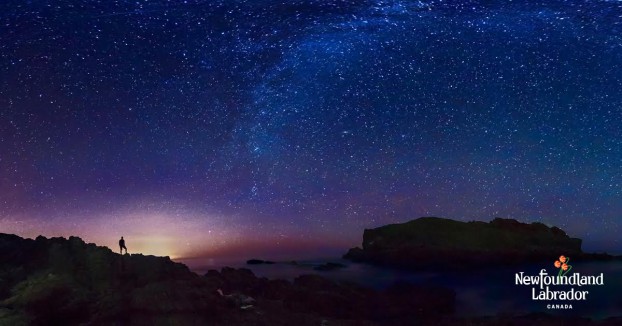 Why have a YouTube channel that blends with every other branded YouTube channel when you can have a mobile-optimized, 360-panoramic, navigation-friendly, multi-coloured, audio-synced website to house your video content?
When the product you're tasked to sell is replete with natural beauty – providing ample footage to build your case – then of course you'll want a beautiful home for it. That's likely why Newfoundland and Labrador Tourism created, with the help of Target Marketing, the Explorers Wanted website.
It's a smooth digital hub for video content that takes potential visitors off the beaten path, into the history of Vikings, on hiking trails, and to places ancient fossils call home. Each content bucket sits on the site in a constellation of stars hovering in the night sky on a viewer's screen. When clicked, a pop-up appears with more information about each one, complete with video clips and photographs to convince people to make their next trip to the East Coast province. Below is a video that launched this week in support of the new website.