Uncertain terms
Cossette and Children of the Street Society create a waiver for online activity that really needs it.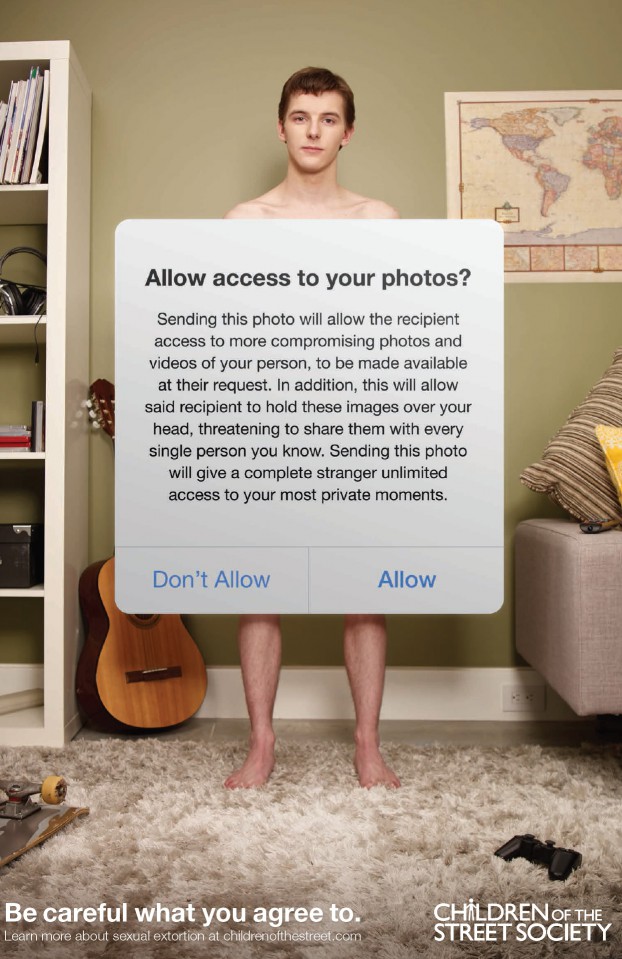 By now, most of us are used to accepting terms and conditions that pop up online, but we're not always prompted to rethink our actions when it matters.
That insight has driven a new campaign from Children of the Street Society and Cossette, which aims to remind the public that even though there aren't terms and conditions to sending and sharing intimate photos, dangers still exist.
Alongside PSAs and transit ads shedding light on possible exploitation that can come with sharing photos, the campaign also includes an interactive tool online where parents can customize and print out contracts for their kids to sign, to ensure both sides are on the same page when it comes to safe social media use.