High-speed thanks
This Via Rail service agent shows his appreciation in 134 languages.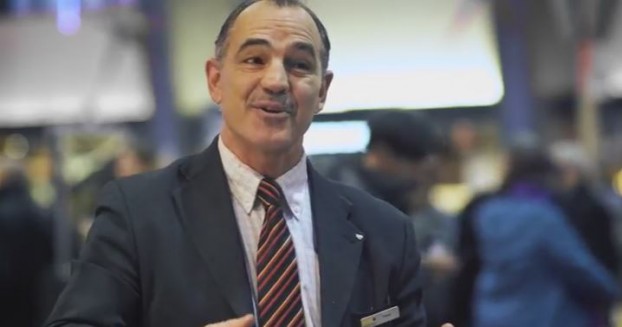 A happy-go-lucky service agent inside Montreal's Central station is a self-taught polyglot. He's a language champ, memorizing 134 different ways to say "thank you" to Via Rail passengers that come through his station's doors.
We wouldn't know about the multilingual Deano Clavet if it weren't for Via Rail's new doc-style series in which the brand follows "People of the Train," fellow station agents and attendants who help people get from A to B using the locomotives. So far, there are only two episodes, the second of which introduces viewers to Pat Chiasson as he helps people with their bags, strollers and whatever else they need while boarding a train in Ottawa. But we're hoping they find more gems to add to our week.