Resistance Radio reimagines hit songs
Amazon's fake radio station promoting The Man in the High Castle includes new recordings of old ditties.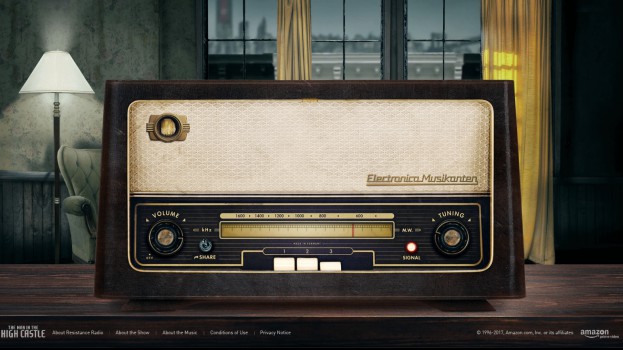 Listening to the news in recent weeks has often been a surreal experience, with immigration bans, mass protests, dubious tweets from the highest offices, etc. So there's something appealing about going all in with alternative reality and streaming a fictional radio station, coming from an imagined, dystopian past where Germany and Japan won the Second World War and occupied the United States. Especially when this particular "Resistance Radio" station has been so tastefully curated by a musical savant.
"Resistance Radio" is a promotional tool for Amazon series The Man in the High Castle, the sci-fi thriller based on the Philip K. Dick book of the same title. There's been no shortage of commentary on why the show, now in its second season, has gained new relevance since the U.S. election in November, a period that has seen a rise in far-right white nationalism and calls for a Muslim registry.
"Resistance Radio" provides fans the opportunity to further immerse themselves in the show's fictional world. In addition to the DJs' strident descriptions of life in this version of 1962 America ("Here I am bunkered down, uncovering the secret history of the world," fictional DJ Bob Montez says), there's a highly enjoyable playlist of songs from the era performed by an A-list of current musicians including Angel Olsen, Sharon Van Etten, Beck, The Shins, Kevin Morby, Karen O from The Yeah Yeah Yeahs and others.
The songs, produced by Sam Cohen and Brian Burton (aka Danger Mouse), have also been released as a record (which earned an NPR All Songs Considered episode).
This campaign is likely to fare better than the one that launched the show in November 2015, covering New York subways with Nazi and Imperial Japanese imagery, which Mayor Bill de Blasio called on Amazon to take down.