The perfect scam
The Alberta Securities Commission duped would-be investors with a fake seminar for Fraud Prevention Month.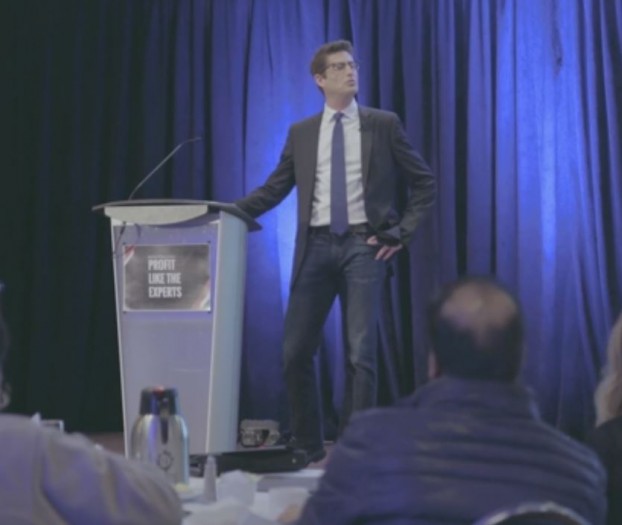 When an investment opportunity sounds too good to be true, it probably is. That's the message the Alberta Securities Commission delivered in an elaborate way last month in a campaign by Edelman as part of Fraud Prevention Month.
The educational campaign sought to demonstrate how easy it is to fall prey to investment scams, and to highlight some of the tactics the fraudsters employ. Built around a seminar called "Profit Like the Experts," the campaign was embedded with the red flags it sought to warn investors about.
The commission created a fake investment company (Maplestock Investments), complete with a Facebook page and a fake expert (Jonathan Fisher) with a LinkedIn page, using both sites as well as Eventbrite and Kijiji to promote the seminar. The event ads were viewed almost six million times, and clicked more than 8,500 times. Twenty-two people attended the seminar.
After making claims about a worry-free retirement and guaranteed investment returns, Fisher changed his tone midway through the presentation, revealing the ruse. The attendees didn't appear too embittered about being duped (at least not the ones whose testimonials were used in the campaign video).
The campaign pushed the message to not rely on event ads and social media profiles when entrusting your money to someone, but to check their credentials using the commission's online tool, Checkfirst.ca.
You can watch the campaign video here.