Time for a classic
Cossette helps McDonald's (and commuters) prioritize lunch.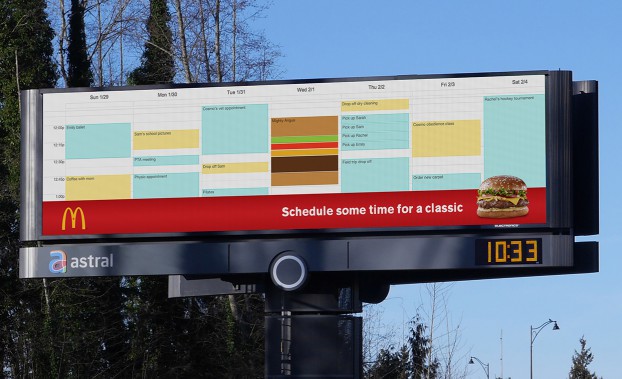 All day breakfast is getting most of the attention these days but McDonald's is still hoping to remind commuters of its other prime spot in the calendar.
As the burger giant has been broadcasting excitement over post-11 a.m. Egg McMuffins in Toronto, it's also launched a new series of digital OOH ads in Vancouver to tackle declining lunchtime sales.
Targeting morning commuters, the "Time for a classic" boards by Cossette Vancouver update daily to take the lunchtime calendar spot on the exact day they're seen.
The idea has been taken online, where consumers can select their burger of choice, invite a friend and – of course – add the lunch date to their calendars.