A beer brand redraws its history
Moving past bikini babes towards more inclusive images of women in advertising.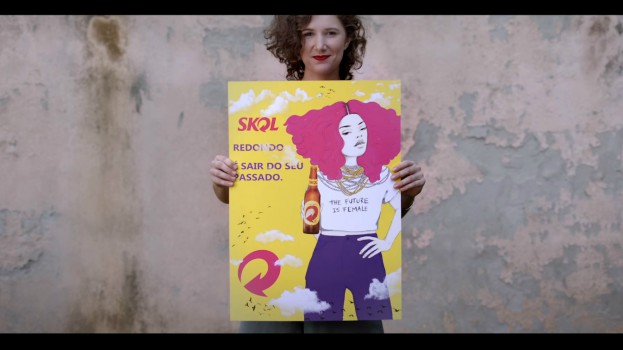 Any brand that's been around long enough to see a generational shift or two likely has a few ads in the closet it would rather not see the light of day ever again.
It's interesting, then, that a beer brand that once relied heavily on showcasing white female bodies in tight clothes (like so many brands have done) is calling out its own creative and making a statement about its values going forward.
For its "Reposter" project, Skol asked a group of female artists and illustrators from F/Nazca Saatchi & Saatchi in Brazil to re-imagine a number of its older print ads for 2017. The results turned frat house bedroom fodder into a diverse, stylish art project and political statement.
Brand: Skol
Client: Ambev
Agency: F/Nazca Saatchi & Saatchi
ECD: Fabio Fernandes
CD: Theo Rocha
Illustrators: Theo Rocha, Gustavo Mayrink, Lara Roncatti, João Freire, Bruno Castellotti, Wander Tosta