The sharing economy meets show biz
Authentic homes and spaces are up for rent on the Airbnb of film sets.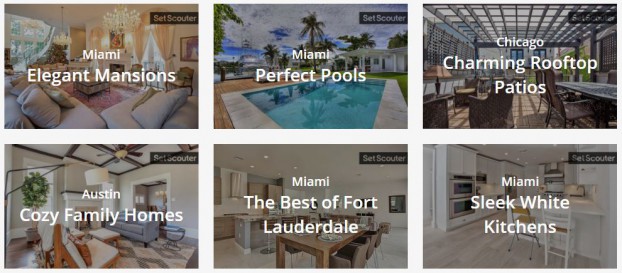 A French chateau with an inner courtyard (complete with sunken fireplace) in a Mississauga home. A funky rooftop deck featuring a DJ booth and bar in a house near Toronto's Bedford Park. A soft loft with photogenic brick and beam features. No, we're not listing the top featured homes on Airbnb. But you're close. These luxurious, eclectic and historic spaces are actually potential sets for film and commercials being offered by startup Set Scouter. And they, too, double up as home owners' real-life accommodations and rental space.
"Location is one of the crucial aspects of a production — it's easy to underestimate their importance," the company explains on the site, where producers can scout homes of all shapes and sizes in cities like Toronto, Miami, Austin and Chicago. It claims to take the "hassle" out of set scouting, with its simple, image-heavy and descriptive listings from "Retro Inspired Homes" to "Big & Beautiful Backyards" to "Playful Children's Bedrooms," and bookings that they personally take care of.