A slice of Letterkenny in Toronto
Fans of the CraveTV show were spoiled with a pop-up shop featuring merchandise and set pieces from the comedy.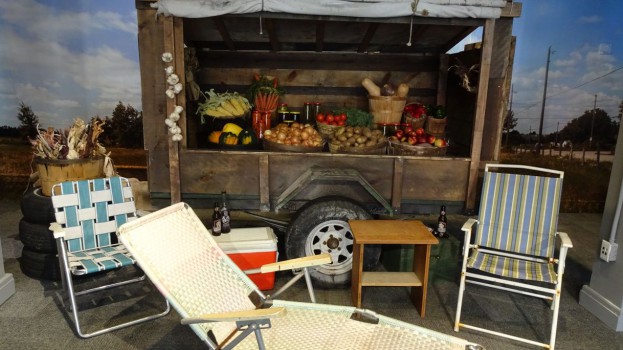 Fans of CraveTV original comedy Letterkenny gave a "Texas sized 10-4″ to a pop-up shop filled with set pieces and merchandise this weekend.
The shop, which was live on Queen St. West in Toronto, was a first for the show. It included merchandise as well as rebuilt set pieces, including the hockey dressing room and produce stand, from the CraveTV original. It was supported by CraveTV in partnership with New Metric Media and DHX Media.
The pop-up was timed to go live with Friday's release of "St. Perfect's Day," the first St. Patrick's Day special for the comedy.
Production of season three of Letterkenny is now underway in Sudbury, Ont. and the next six episodes in the series will go live later this year.