Wilco's Toronto retail tribute
Check out the band's concert poster homage to Honest Ed's and Sam the Record Man.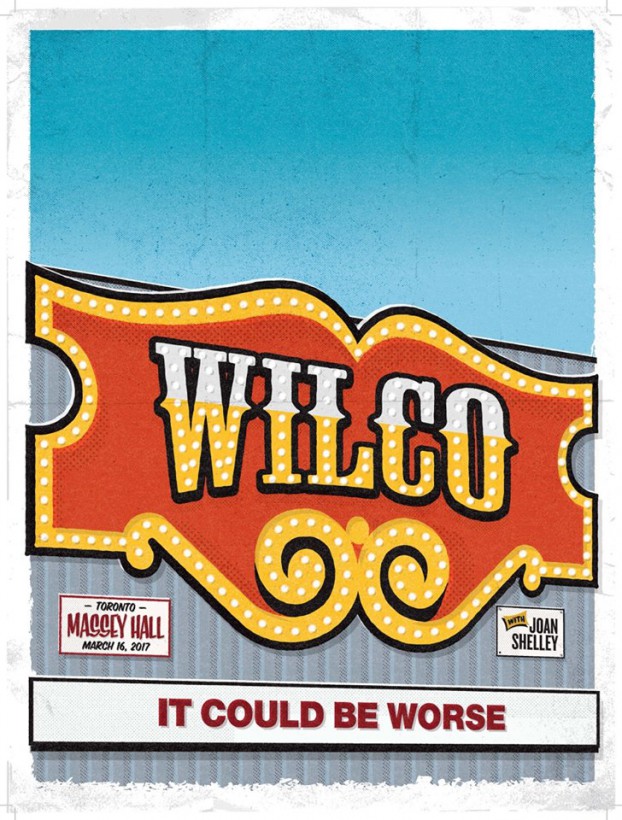 When Wilco came to Toronto last week for a two-night stand at Massey Hall, the band took some extra care to court the local audience. Rather than settling on the standard, half-hearted "It's great to be back in Toronto" fare, Jeff Tweedy and co. used their concert posters to pay tribute to two lost legends of Toronto retail: Sam the Record Man, which closed in 2007, and Honest Ed's, which shuttered at the start of this year.
Both retailers had iconic storefronts, which Wilco made use of in the posters. Their neon signs have been preserved and will find a new home on Victoria Street, near Yonge-Dundas Square, this summer.
For Wilco fans (or Toronto retail nostalgists) who didn't get their hands on a poster, the band assures us more will be coming soon to its online store.