Not so special after all
Italy's Coordown gets ironic with new advocacy work for people with Down Syndrome.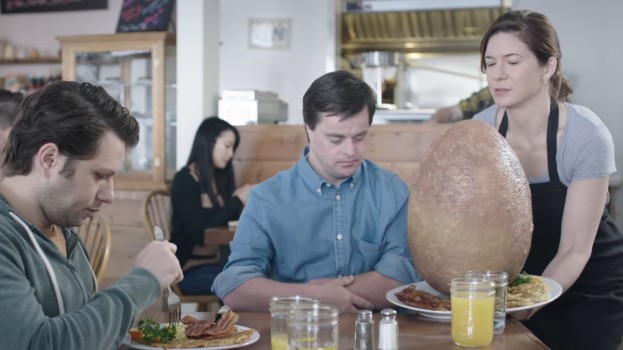 Coordown, an Italian advocacy organization, earned a Lion in Cannes back in 2014 for "Dear Future Mom," a heartfelt overture to mothers expecting children with Down Syndrome made by children with the condition. It also won back in 2012 for its media-wide "Integration Day" campaign that saw ads across a large swath of the broadcast schedule recast with actors with Down Syndrome.
Both of those efforts asked viewers for consideration with the best kind of earnestness. However, it has done a full one-eighty for its latest effort with actress Lauren Potter (Glee). Its tone has gotten decidedly sarcastic.
Client: Coordown
Agency: Publicis New York
Copywriter: David Green
Art director: Jen Wang
CCO: Andy Bird
ECDs: Luca Pannese, Luca Lorenzini