Peer review for a trip to Cannes
The National Advertising Challenge returns with a film that pokes fun at the creative process.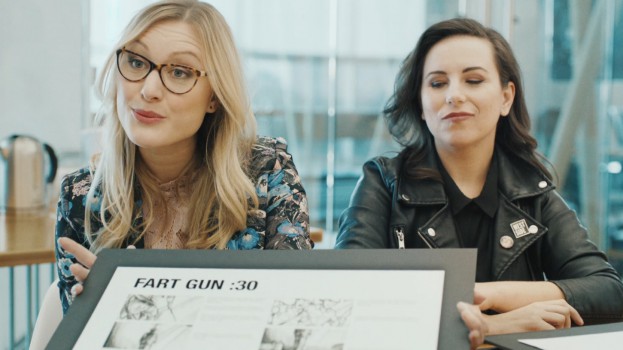 Don't let your clients' mail-order bride, barista or office janitor judge your work. There's a whole industry of creatives, just like you, to comment on the ideas you throw out into the world. And in all fairness, they're the ones you actually want adjudicating.
That's the key takeaway from this year's promotional film for the National Advertising Challenge, a brief-based competition that invites creatives at agencies, design firms and production companies to respond to big-name brand (think Smarties, Hershey and McDonald's) briefs with creative ideas that could win them a flight to Cannes for the annual Golden Globes of advertising.
The spot below features characters in a fictional client's life negatively responding to a campaign idea presented by two creative women (perhaps also a subtle nod to another industry bone of contention), essentially poking fun at the creative approval process and asking people to enter to be judged by their peers – not every Tom, Dick and Harry the client interacts with in their day-to-day life.
Briefs for the challenge will be released on March 29, with the submission period open until April 19.
Credits:
Client: National Advertising Challenge
Agency: The Jack Russell Agency
Production partners: Partners Film, Maried to Giants, Wingman VFX, Massive Music and Berkeley Studios