It's raining tequila
The Mexico Tourism Board and Lapiz help wash away some of the winter blues in Germany.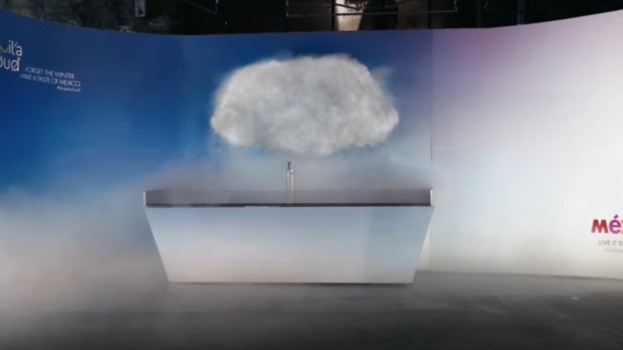 Move over, Tequila Sunrise. The "Tequila Cloud" is having a moment.
For those who don't know, weather in Germany this time of year basically sucks (unless you're one of those people who happens to love grey skies and rain all day).
To add some sunshine to the cold and dreary days, the Mexico Tourism Board teamed up with creative agency Lapiz to make it literally rain tequila. Using ultrasonic humidifiers, Lapiz turned tequila into a cloud of mist, and eventually "rain." The cloud installation was on display in Berlin, raining shots every time it rained in the city.
Sounds like a good way to forget the winter blues.
Via Adweek
Credits:
Client: Mexico Tourism Board
Creative Agency: Lapiz
Production Company: Two Bit Circus
Sound: Earhole Studios
PR Agency: MSLGroup
Lapiz USA
Executive Creative Director: Luciana Cani
Creative Director: Lizette Morazzani
Head of Art: Flavio Pina
Associate Creative Director: Felipe Leite
Sr. Designer: Juan Carlos Montes
Copywriter: Ana Karina Da Silva
Art Director: Freddy Agostini
Editor: Rodrigo Cantalejo
Strategy Director: Felipe Cabrera
Strategist: Jaime Mougan
Executive Producer: Aldo Gagliardi
Producer: Juale Chavez
Account Director: Ernesto Adduci
Account Supervisor: Daniela Barceló
Account Supervisor: Maria Bonet
Assistant Account Executive: Marie Abboud
Collaboration & Process Director: Julie Ptasinski
Two Bit Circus
Engineer: Chris Weisbart
Engineer: Robb Godshaw
Filmworkers
Executive Producer: Derek Goldsmith
Colorist: Jeff Altman
Videographer: Robin Lockmann