Pick your passion, again
Calling all big-hearted creatives with a Passion Project on the side: show some love for our silent auction.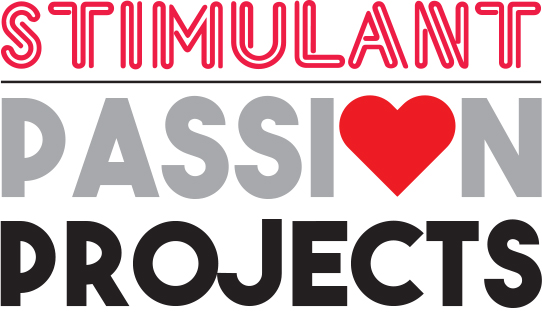 Do you have so much creativity stored up that it just oozes out and into projects outside of work? Do you also have a big, charitable heart? You should talk to us.
We're on the hunt for artistic philanthropists to donate the stuff that keeps them busy in the evenings and on weekends, as we prepare for Stimulant's second Passion Projects silent auction for NABS. It will again be held at the AToMiC Awards in May.
Passion Projects are all the wonderful and weird things that keep creatives busy when not working on ads, and which we regularly feature on Stimulant. Last year, the auction loot included artist-designed umbrellas, sweet threads, tequila from the agave gods, portrait sessions, paintings and more.
So if you, a friend, or perhaps even a foe (you can put your hard feelings aside for a good cause, right?) have something that's been created/painted/written/brewed/sewn/drawn/cooked/etc. on the side, send Jennifer Horn a note at jhorn@brunico.com.
Now's your chance to shine, and attract some good karma while you're at it.