Putting kids in the driver's seat (of car design)
Toyota has released the winners of the 2017 Toyota Dream Car Art Contest.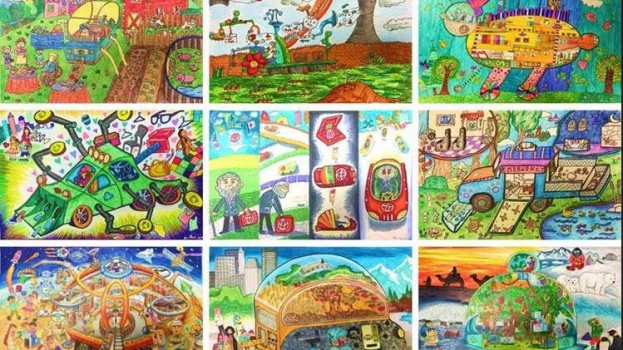 Those who can't do, teach. And those who can't drive yet because they're too young to get a licence? They design the cars of the future. OK, we took more than a few creative liberties there. But the youngsters behind the winning designs of the 2017 Toyota Dream Car Art Contest have proven that just because you can't reach the pedals doesn't mean you don't have an eye for design.
For the fourth year, the car company asked kids around the world to design their dream car. The nine Canadian winners have been named, all moving on to the global competition. The top 30 entries from that contest will be invited to participate in an awards ceremony in Japan this August.
And no pressure, but five Canadian entries have been chosen as global finalists over the past four years, including two that took home bronze medals. To put that in context, more than 855,000 entries from over 80 countries were received as part of the contest in 2016.
This year's Canadian winners are:
Under eight years:
Food Saver (Aidan, age 6, Ontario)
The Planting & Cleaning Air Car (Nancy, age 7, Ontario)
Melody's Bunny School Car (Melody, age 7, British Columbia)
Eight to 11 years:
The Suitcase Car (Ryan, age 8, British Columbia)
Plastic Reducer (Sherry, age 11, British Columbia)
Save the Lives (Sara, age 10, Ontario)
12 to 15 years:
Toyota Mobile Library (Noelle, age 13, British Columbia)
Food Bank Car (Ruolin, age 13, British Columbia)
Travelling Oasis (Zhiyu, age 13, British Columbia)