Not your older sibling's digital lookbook
New Toronto clothier Yo & Co makes video magic to sell its collection (before the brand even makes its debut).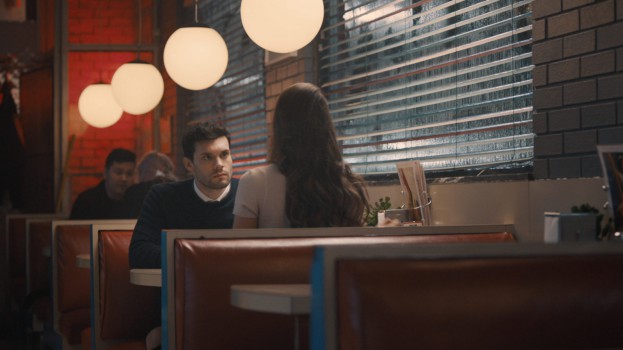 Forget clothing collection catalogues with models contorting their bodies in photographs – Yo & Co has taken its lookbook a step further, creating an epic short film to sell its wares.
The spot, created by director Andrew De Zen and Frank Content, is an homage to the clothier's ability to bring "simplicity, craftsmanship and artistry" to men's luxury basics. Essentially, the film shows the sometimes slow-motion, sometimes backwards, but always whirlwind romance between two people, with the man in the relationship sporting Yo & Co's basics as he treks through the snow, catches subways and spends his day with the girl of his dreams.
The clothing company will make its official Toronto debut in August of this year, but until then, enjoy the creatively shot film below. To read up on the director's thoughts and creative process behind the campaign, head over to Directors Notes here.
Credits:

Advertiser: Yo & Co
Directed, Produced, Edited by: Andrew De Zen
Cinematographer: Kris Bonnell
Prod Company: FRANK Content
Production Manager: Eric Bizzarri
Gaffer: Keenan Lynch
Key Grip: Julian Lomaga
Grip: Clark McRorie
Steadicam Operator: Mitch Mommaerts, SOC
1st Assistant Camera: Yulia Kikuchi
2nd Assistant Camera: Steele Fernandes
Make Up & Hair: Andrew Elek
Wardrobe: Kayla Bullen
Location Sound Mixer: James M Findlay
Sound Design: Eugenio Battaglia
Colour: Alter Ego
Colourist: Clinton Homuth
Stills: Shady Hanna
Production Assistants: Leo Di Leo
FEATURING
Tom Exton
Chrissy Briel
(B&M Models)