Fewer wheels, better planet
Foodora commits to less waste with its delivery.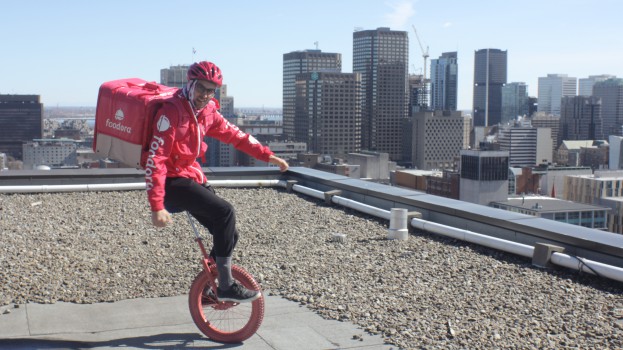 For those who thought bicycle delivery was as environmentally friendly as it gets, Foodora has challenged that.
Ahead of April 1, the food delivery brand announced its "One Wheel for a Better Planet" initiative, minimizing greenhouse gases further by swapping its signature pink bikes for unicycles.
As Foodora Canada's managing director David Albert points out, the pilot program is backed by research: "The unicycle is the lowest emitter of greenhouse gasses per kilometre travelled, and according to the Global Sustainability Initiative Against Two Wheels (GSIATW), eliminating an extra wheel and 60% of the materials used will save our landfills from two tonnes of waste each year."
Check out the video below for more.