Booty Pops and other breakfast abominations
Cereal Motel brings some racy new flavours to the wholesome category.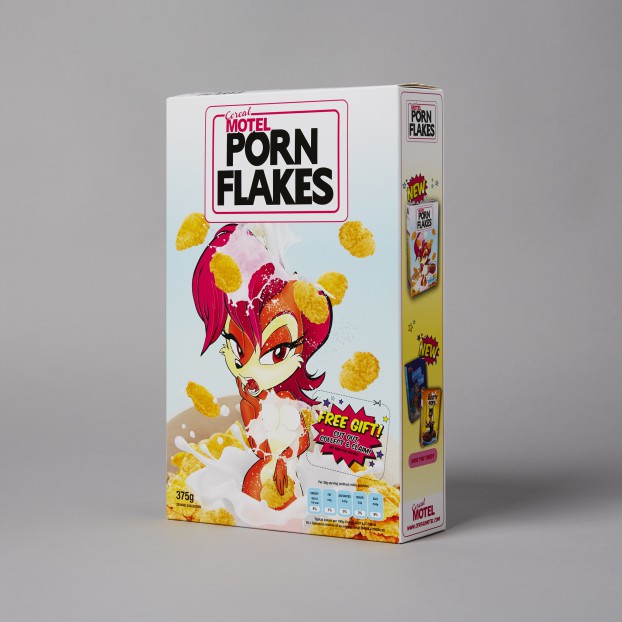 For everyone who was starting to get weirded out by all the marketing of kids' cereal to adults, well… things are about to get even more weird.
While Lucky Charms, Sugar Crisp, Frosted Flakes and others have been busy courting male millennial stoners, a website called Cereal Motel is about to give them a run for their marketing money with an adult-oriented campaign that may find some overlap in target demo.
There are four varieties available so far, for £9.99 a box, each one a riff on your favourite childhood brands. There's even a dirty word search on the back of the box.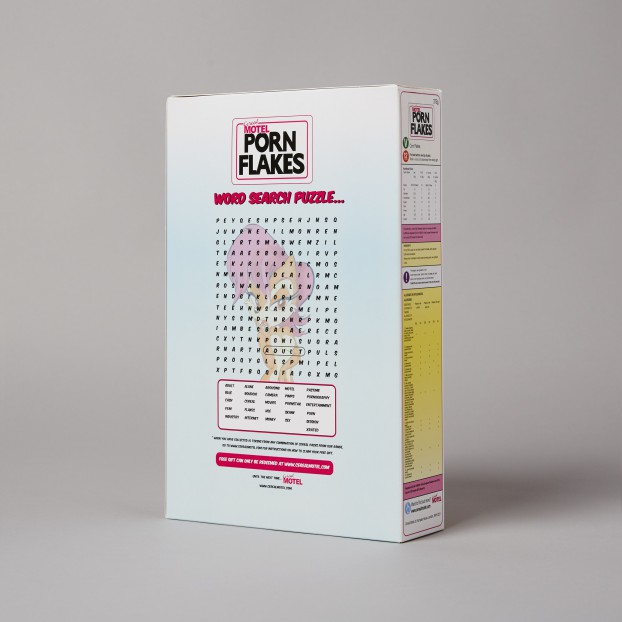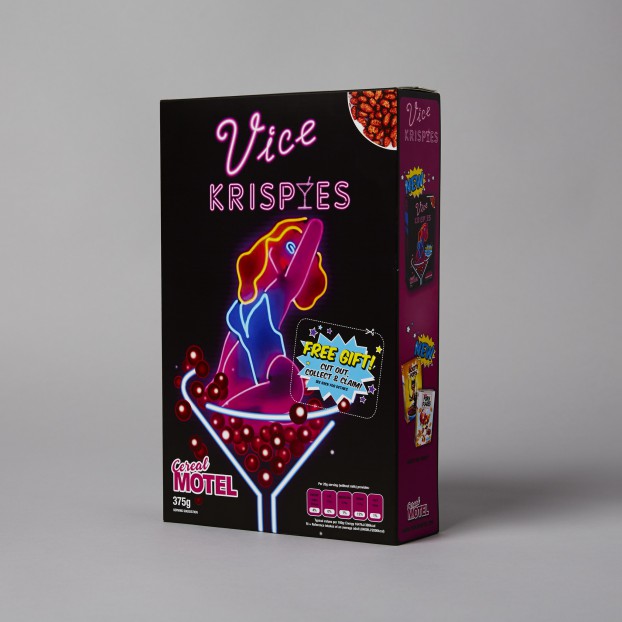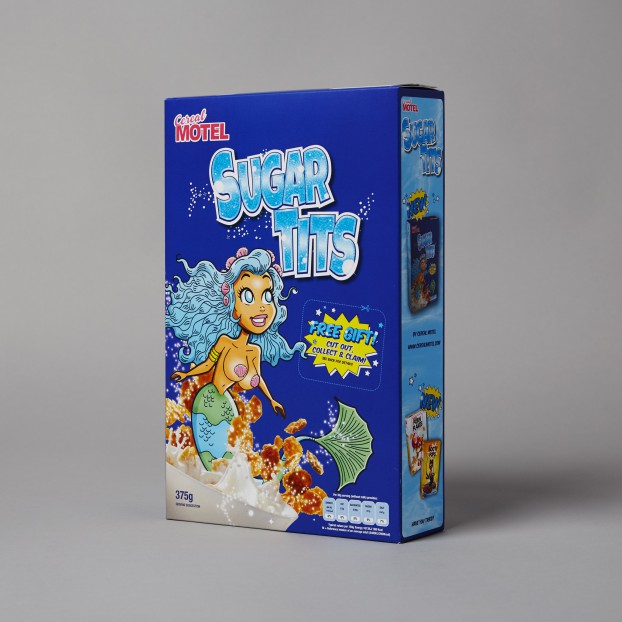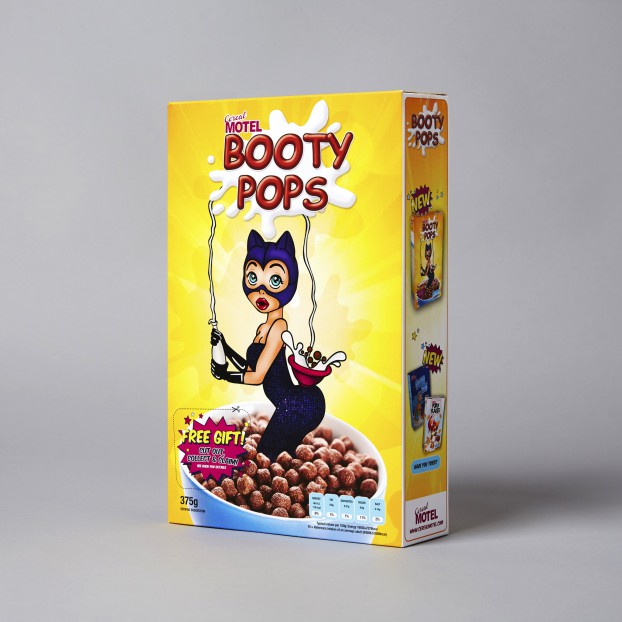 Via DesignTaxi