The bright side of Brexit
Virgin Atlantic finds the silver lining in the economic upheaval around Britain's EU divorce.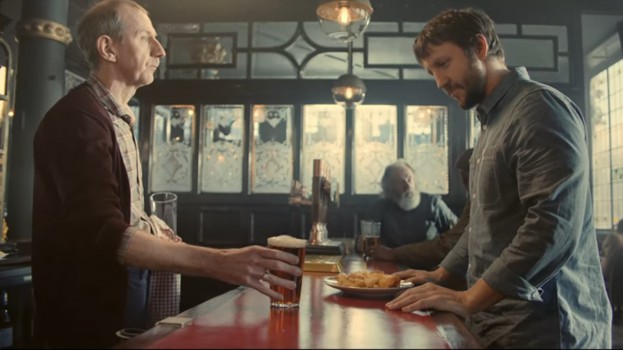 Now that the U.K.'s separation from the European Union is set to formally begin, it's time for marketers to start selling it. The easiest pitch is for those in the travel industry. While a cascading currency may not be great for the locals, London is no longer as prohibitively expensive to the rest of the world.
So here's Virgin Atlantic and agency Figliulo & Partners with a new tourism recruitment strategy based around the pound's 31-year low. Fish and chips are $2 cheaper. Four pints are now the price of three. A bejeweled codpiece?  "Was $103,000, now a mere $89,000."
The spot, set in a London pub, price chops everything from bespoke suits to English bulldogs to a town crier announcing your arrival. "You'll be saving a fortune when you visit London, so there's no better time to experience Virgin Atlantic than now," the ad says, before directing viewers to BrexitCalculator.com (where you can price other items, from a first edition copy of A Tale of Two Cities to a Scotch egg.)
via Adweek