An adorable spin on house hunting
RBC and BBDO tell a housing market success story through the eyes of a furry family member.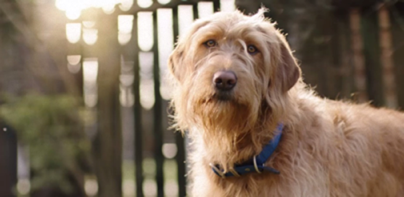 Unless you've been living under a rock, you'll know by now that the Canadian housing market has arguably gone to the dogs. So what better way to talk about the struggles of house hunting than through the eyes of a canine?
Against the backdrop of the stressful housing market, RBC has launched its latest "Someday" campaign, once again delving into the sometimes arduous journeys that its customers have to go on to make their dreams come true.
The new spot by BBDO uses a woman's loyal pet to tell the backstory of how, with the help of a mortgage specialist from the bank, the pair made their transition from an apartment to their first house – complete with a backyard (and potential girlfriend) for the narrator.
Credits:
Client: Royal Bank of Canada
VP Marketing, RBC Royal Bank and RBC Insurance: Alan Depencier
Senior Marketing Director, Banking and Lending: Larry Jacobs
Senior Director, Retail Brand: Jo-Anne Wade
Director, HEF Marketing: Victor Teves
Senior Marketing Manager, HEF Marketing: Lisa Cafazzo
Marketing Manager, HEF Marketing: Emma Pulley
Agency: BBDO Toronto
SVP Creative Director/Art Director: Todd Mackie
SVP Creative Director/Copywriter: Denise Rossetto
Senior Producer: Margaret John
Strategy: Jeff McCrory
VP, Group Account Director: Kristina Hayes
Account Director: Jaya Rizzi
Account Supervisor: Mary Montsenigos
Account Coordinator: Sarah Atteck
Media Agency: Initiative Toronto
Director Communication Strategies: Elizabeth Kan
Production Company: Untitled Films
Director: John Mastromonaco
Producer: Tom Evelyn
Executive Producer: Lexy Kavluk
Director of Photography: John Houtman
Editorial Company: Married to Giants
Supervising Editor: Graham Chisholm
Assistant Editor: Alain Elliott
Executive Producer: Denise Shearer
Online: Alter Ego
Executive Producer: Bobbi Dedman
Flame Artist: David Whiteson
Audio: Pirate Toronto
Audio Producer: Chris Tait
Producer: Maggie Blouin Pearl