A real beer for these bogus times
A Toronto brewery introduces a Fake News Ale with Trump on the can.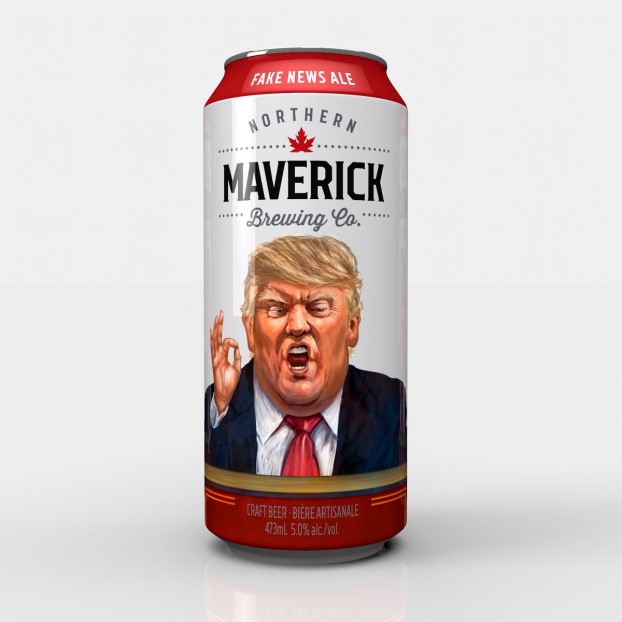 With people everywhere consuming fake news, often unwittingly, a Toronto brewery has created a version consumers may choose to ingest.
Northern Maverick Brewing Co. announced a new beer for the times, Fake News Ale. With a cartoon image of U.S. President Donald Trump on the can, it's described on the brewer's site as pairing well with "small hands, striking comb overs, HUUUGE egos and all things Mexican."
Five per cent of the beer's sales will go toward reversing a "questionable policy," with voting to determine which cause receives the funds beginning in a few weeks.
This one may not appeal to the sizeable population that drinks to forget about the U.S. President, though.
Via DesignTaxi