A bulletproof new advocacy campaign
Introducing Student Body Armour, protest fashion from Texas students.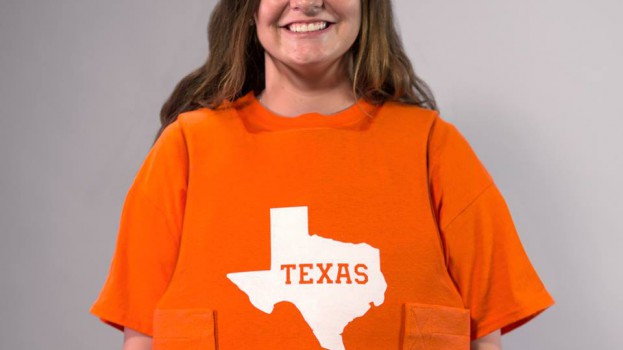 What happens when a student advocacy group meets an ad agency?
The Texas-based group known as 'Cocks not Glocks,' which first made headlines in 2016 after protesting with dildos to demonstrate against the state's Campus Carry law, paired with FCB New York to up the ante for its next campaign: a fake line of "bulletproof" campus spirit wear.
Student Body Armour features T-shirts, hoodies, sweatshirts, and, uh, this.
In case you were wondering if they're real, the garments are labelled "100% cotton, 200% ironic." And if that wasn't enough, a smaller note on the tag reads, "Do not ask a friend to shoot you while wearing it just to see if it actually works." Signing up for "pre-order" simply puts you on a mailing list for the advocacy group.
The stunt campaign and digital ad used the ridiculousness of the concept to encourage viewers, particularly students, to contact their congressmen and women to put an end to Campus Carry policies, an act which it says is significantly cheaper than a $900 sweater (or a $30,000 Hurt Locker-style armoured suit).