Fly me to the moon
Tokyo Smoke partnered with architecture and design firm Partisans to create an out-of-this-world smoking experience.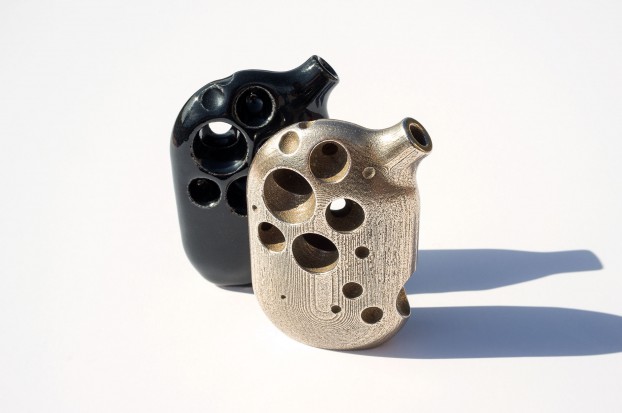 It's an extra special 4/20 this week, as the federal government moves legislation to legalize marijuana. As recreational use nears normalization, the market for sophisticated, high-end products is ready, to the point that architecture firms are getting into the bong business, too.
Toronto pot brand Tokyo Smoke entered the space early with a mix of cannabis, clothing, coffee and paraphernalia. It's marking April 20, the counterculture's "holiday," with some new pipes.
The brand partnered with Toronto-based Partisans (the architecture and design firm behind Bar Raval and the design for Union Station's revitalization) to create two new pipes using 3D printers.
The Crater Pipe (above), named for its lunar look, is available in stainless steel (for a fitting $420) and black ceramic ($175).
The Io Water Pipe, named for the solar system's least hydrated object, one of Jupiter's innermost moons, is available for $750 in  black glazed ceramic. Anyone with $13,000 to put toward their pot habit can get the stainless steel (below) .