Bixi goes local for spring
The bike-sharing service taps local artist Pascal Blanchet for its latest campaign.

Montreal's Bixi is reminding riders it's open for business again with an outdoor campaign from Quebec artist Pascal Blanchet.
The bike-sharing service launched its new season on April 15. It's spring-themed posters, which link the city with the bicycles by depicting a local scene, are displayed at all 540 Bixi stations throughout Montreal.
Blanchet is an internationally renowned artist whose illustrations have appeared in The New Yorker, Variety, Penguin Books, The Walrus and other publications.
Bixi is also running a campaign around Montreal's 375th anniversary, accepting custom bicycle designs from 375 Montrealers. Those bikes will hit the streets on May 28.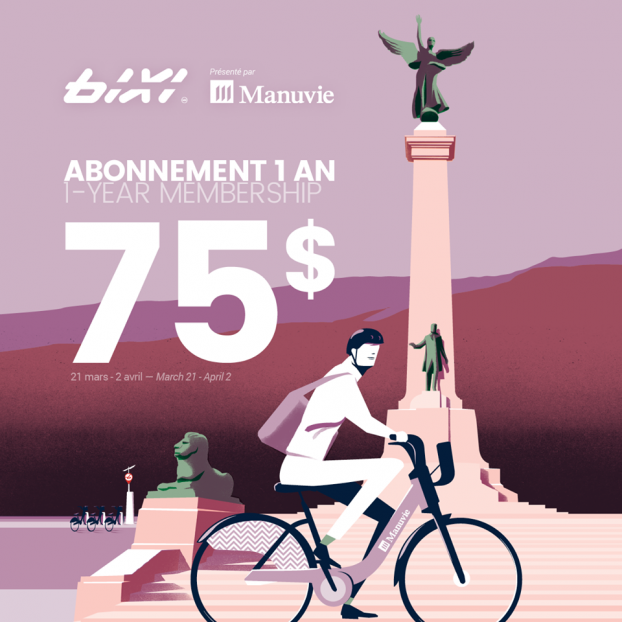 Via InfoPresse