Lululemon runs toward Toronto
The clothing brand wants more love from the city, which is why it's using a 10K run to get in front of active folk.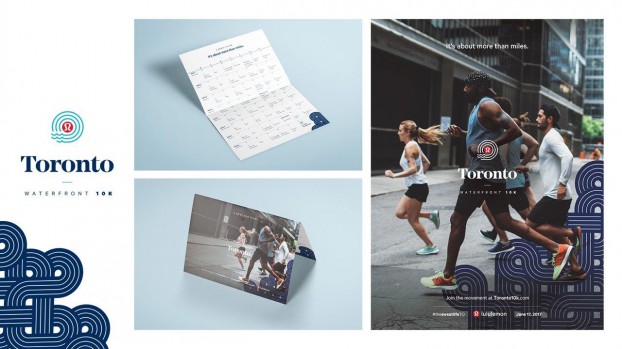 Lululemon Athletica has a pretty decent awareness in Toronto, but it's nothing compared to the attention it gets on the West Coast where the brand was born and raised.
To help boost love for the brand further east, the athletic-wear brand became the title sponsor of a running event that will feature competitive athletes and aspiring runners on foot along Toronto's waterfront in June.
The Toronto Waterfront 10K, part of the Canadian Running Series, is a marquee event for Lululemon, and to make a good first impression, the brand partnered with an agency that specializes in outdoor marketing to come up with its identity and creative treatment.
Origin Design + Communications created a look that made the experience "feel like 'us,'" said Alexis Finlay, North American brand specialist at Lululemon. It's now being featured in promotional material and on its website.