Using VR to promote railway safety
Operation Lifesaver uses a smartphone and a piece of cardboard to prevent people from stupidly walking across railway tracks.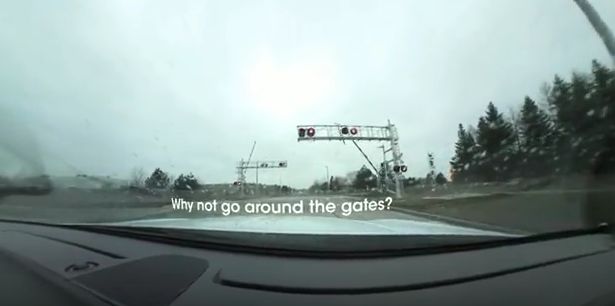 You're listening to music and walking by the railway tracks. Think you can hear the train coming? A new campaign from Operation Lifesaver, a coalition of railway companies, including Transport Canada and the Railway Association of Canada, has been launched to make Canadians think again about railway safety. The railway companies worked with Toronto-based i2 advertising on the videos.
The campaign, called "Look. Listen. Live." uses a set of VR and 360-degree videos that show the potential dangers of trains. The first-person VR videos show scenarios like a person taking an illegal shortcut across railway tracks, and another with a person driving around the lowered gates at a rail crossing.
The videos are live at LookListenLive.ca and can be viewed with or without a VR headset or cardboard viewer.