A really strong poster message
Ogilvy & Mather Chicago's latest gun control ad can take a bullet.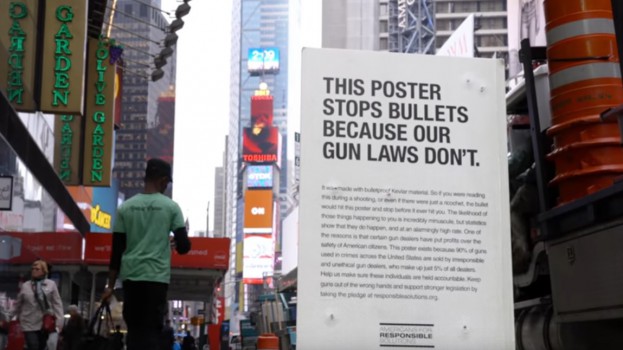 It's been a good couple of weeks for clever work promoting gun control in the U.S.
We recently told you about a group in Texas (yes, that Texas) that teamed up with FCB New York on a line of "bulletproof" campus gear.
Now, the team at Ogilvy & Mather in Chicago and an organization called Americans for Responsible Solutions created this new poster concept. Stationed in various busy areas – including outside the White House – "The Bulletproof Poster" includes a plea for Americans to advocate for better gun control, specifically stricter background checks upon purchase.
Will it really encourage our neighbours to seek the changes needed? Maybe not – but we're for more ads that carry these messages openly.
Via Adweek