Snapchat filters on a stick
This art director gives props to the art of prop-making.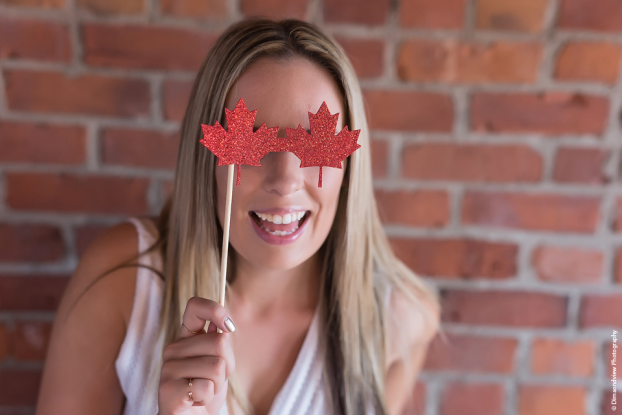 Piñatas, maple leaves, axe targets and rubber duckies on a stick. The ability to transform a regular photo in a standard photo booth with just a flex of an arm. Amber Warren makes magic happen with the simplicity of her colourful, modern-day props.
The art director and designer for agency Banfield is a self-described "Propmaster" by night, designing and printing paper props that are typically dipped in glitter (the good kind, not the destroys-lives-by-sticking-to-everything kind) for the everyday glitterati.
You can find some of her collections here, and even order a custom collection specifically designed for any type of event you have in mind (staring party, anyone? Trust us, it's at thing.)
Or, better yet, you can bid on a Canada 150-themed prop collection that Warren has donated to our Passion Projects auction, which takes place at the AToMiC Awards on May 31 (and for which we are still seeking gracious donations – feel free to send Jen a note at jhorn@brunico.com for more information on how to donate to the client auction for NABS, in return for stimulant fame and good karma).