Unicorns, pregnant lumberjacks and other nonsense
Quebec's Unibroue celebrates 25 years with a campaign that has fun with its creation myths.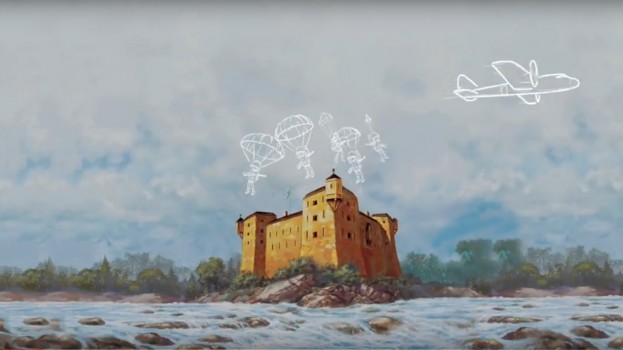 Unibroue is turning 25 this year, and the Quebec brewery is marking its anniversary with a bar stool history lesson.
The Chambly, Que. brewery, known for its Blanche de Chambly beer (as well as La Fin du Monde, Maudite, Trois Pistoles and others) has a new campaign by Dada Communications to celebrate its quarter century of brewing. Rather than an earnest take on its heritage, however, the three French videos offer whimsical creation myths for the products, outlined in animation before cutting to the storyteller, beer in hand.
The videos, which feature comedians Jay Du Temple, Marie-Lyne Joncas and Arnaud Soly, are running on Tou.tv and Radio-Canada.ca, while an OOH campaign in Montreal features artists' rendering of the histories.
Credits:
Advertiser: Unibroue
Agency: Dada communications
CD: Olivier Rielland Nadeau
Video production: Blachfilms
Via Infopresse