A face to launch a beauty shift
Buzzman's unsettling take on fighting for natural beauty will stick with you.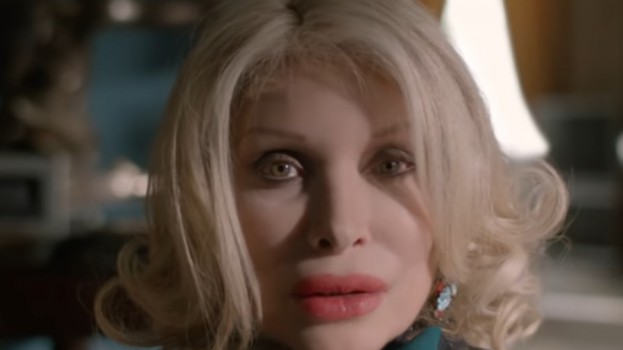 There's something generally sad and uncomfortable about seeing people who have taken cosmetic procedures too far, but Paris agency Buzzman has added a new layer to those feelings.
Its new film piece for LPG's "Endermologie" treatment, a non-invasive beauty procedure, takes us into the eerie air of a wealthy woman's home.
The central character is one we've likely all seen: a woman who has undergone procedure after procedure to be left with a line-free but artificial look. She takes the viewer through her opinions on her own level of beauty and the choices others should make to look like her – all before an unsettling reveal.
The disconcerting conclusion that the woman is speaking through a ventriloquist's dummy – the only way she can show emotion – is actually a message to encourage women to "fight for natural beauty" and opt for anti-aging procedure's like Endermologie over surgeries and injections.
For those of us who can still show our feelings on our faces, we're probably exhibiting some mixed emotions.
Via Adweek
Credits:
President: Nathalie Guitay
Sales and Marketing Director: Nelson Philippe
Strategic Marketing Manager Gaële: Euvrie
International Sales Director Isabelle Boué: Jaoshvili
Agency: Buzzman
President and Executive Creative Director: Georges Mohammed-Chérif
Vice-President: Thomas Granger
Associate Director: Julien Levilain
Artistic Director: Julien Doucet
Copywriter: Lilian Moine
Creative Assistant: Thibault Picot
Account Director: Xavier Devaux Landragin
Strategic Planner: Renaud Berthe
Head of PR & Communication: Amélie Juillet
PR & Communication Assistant: Victoria Morin
PR & Communication Assistant: Kenza Bennani
Head of TV Production: Vanessa Barbel
TV Production: Géraldine Bourguignat
Production: GANG FILMS
Sound Production: Schmooze
Director: Johnny Green
Producer: Jean Villiers
Post Producer: Julien Daniel
Post Production: GANG FILMS