An action figure creatives should fear
Adobe's Hovering Art Director has an americano, a pensive look and 19 familiar lines.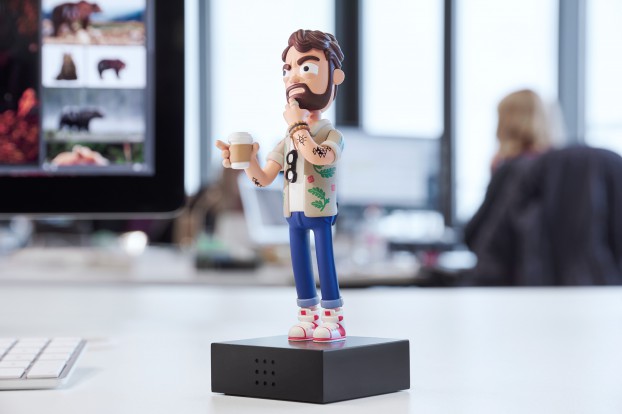 There's no escaping him anyway, so you might as well make him playful.
Designers and other creatives know the archetype well. He's omnipresent, peering over shoulders and creeping into restless dreams. One hand always seems to be holding a white, probably biodegradable coffee cup, while the other is never far from his beard, which requires almost constant, contemplative stroking.
"He's a creative visionary. The man you can count on for advice. Even if you didn't ask for it." He's the Hovering Creative Director, a new action figure from Adobe and agency Achtung! mcgarrybowen.
To promote its Adobe Stock service for designers, the company is relating to them by creating a nightmare figure that sits on your desk, delivering 19 helpful lines, such as "Just make it pop," "The '90s called and they want their drop shadows back," and "Trust me, you'll thank me when we're in Cannes."
Adobe is looking for help with those phrases. For the next two weeks, creatives and designers can send in their own Hovering Art Director quotes to a dedicated website for a chance to win an action figure.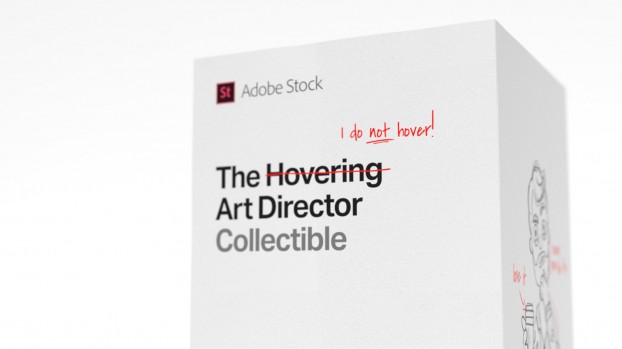 Credits
Agency – mcgarrybowen Amsterdam
Creative Director – Daniël Sytsma
Senior Creative – Jasper Janssen
Senior Creative – Niklas Kristensen
Creative – Michael James Phillips
Creative – Bert Marissen
Creative – Alexis Jabbour
Design Director – Christian Mezöfi
Account Director – Sven Vening
Strategist – Gerben van der Zwaard
Producer – Esther Kroes
Producer – John Gerard
Producer Trainee – Suzanne Whittaker
Adobe
Alexander Meyers – Marketing Manager Benelux
Patty Nozato – Director Campaign Marketing
Christa Heupel – Campaign Marketing Adobe Stock
Paul van Keeken – Enterprise Marketing Manager EMEA
Nienke Schipper Pauw – Communications Manager Adobe Stock EMEA
Henrik Owenmark – Campaign Marketing Group Manager
AJ Joseph – Executive Creative Director
Joel Giullian – Director Advertising and Production
Elizabeth Dessuge – Senior Studio Manager
Amy Goldstein – Social Media Manager
Marissa Lee – Senior PR Manager, DVA and Adobe Stock
Daniela Province – Senior Copywriter
Celeste Lam – Art Director
Production
Sebastian Hedin (Hobby Film) – Director
Jelmar Hoekstra – Editor
Ambassadors – Grading & sound design
Character design & animation – Yum Yum London
Roy Bemelmans – Music & sound design
Egotribe – Website