Red Lobster gets lippy
For its silver anniversary, the restaurant chain has taken the utterly conventional route of releasing a biscuit-scented lip balm.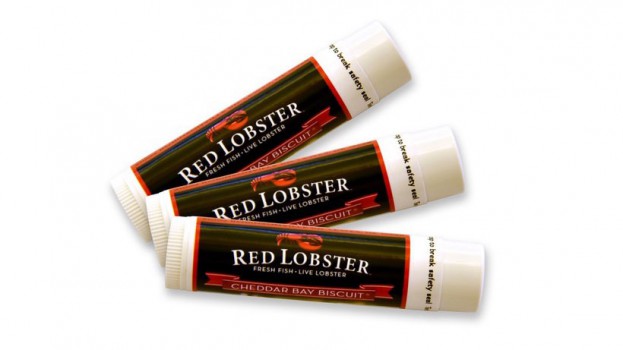 In the 2008 smash hit that skyrocketed her to the top of the pop charts, Katy Perry sang, "I kissed a girl and I liked it / The taste of her cherry Chapstick." It was a hot moment for the nondescript crimson tube — the last time Chapstick had risen to the forefront of the cultural zeitgeist was in the endlessly quotable Napoleon Dynamite. (Before that, it was the 2002 adaptation of The Mothman Prophecies. Remember that movie? Remember?)
Well, move over, cherry Chapstick, there's a new hot commodity in the lip balm market. And it's by Red Lobster, with an aroma inspired by the chain's Cheddar Bay Biscuits.
The lip balm isn't available for purchase in stores (yet) but is available to 250 lucky (we emphasize this: very lucky) customers who sign up for the restaurant's "Fresh Catch" club, a promotion for its 25th birthday. Of course, there are T-shirts and other accessories as part of the gift pack, but let's face it, we're focused on the lip balm.
Now, there are stranger flavours of lip balm out there — novelty varieties include bacon, cheeseburger, French fry and even dill pickle. Red Lobster isn't even the first to brand lip balm (Ben & Jerry's and Kellogg's have already gotten in on that game with more conventional, sugary flavours). But the sheer luxury of a biscuit-scented balm wafting under your nose all day while your peers sit by drenched in their inferior Dr. Pepper Lip Smackers is almost too absurd to pass up.