A re-vamped classic
AlmapBBDO and Getty add new life to an old story.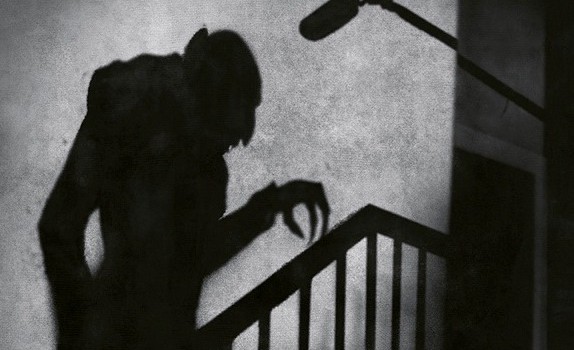 In this age of remakes and reboots, it can feel like nothing is really new anymore. But this spin on a classic from Getty Images is still likely to bring a smile to your face.
To help Getty show just how comprehensive its library of audio assets is, Brazil's AlmapBBDO and Punch Audio tapped the lineup of music and sound effects to breathe new life into the 1922 silent horror film Nosferatu.
Along with spending hours and hours adding audio to the new "Non Silent Film," which you can watch online, the agency also created a series of posters promoting the revitalized classic.
Via Adweek
Credits:
Advertiser: Getty Images
Agency: AlmapBBDO
Partner/ CCO: Luiz Sanches
ECD: Bruno Prosperi
CDs: Andre Gola, Benjamin Yung Jr, Marcelo Nogueira, Pernil
Digital Creative Director: Luciana Haguiara
Digital Head of Art: Pedro Burneiko
Copywriter: Daniel Oksenberg, Rodrigo Resende
Art Director: Renato Butori, Hauck Araujo
Interface Design: Ingrid Bugarin
Audio: Getty Images
Audio Production: Punch Audio
Digital Production Company: Slickland
Illustration: Black Madre Atelier
Production house: Bossa Nova Animation
Agency producer: Vera Jacinto, Diego Villas Bôas and Léo Damasceno
Art Buyer: Teresa Setti e Stephanie Biekarck
Project Manager: Mayra Otsuka
Technology Director: Eduardo Bruschi
UX Designer: Caroline Kayatt
Planning: Cintia Gonçalves
Accounts: Ana Clara Grana, Beatriz Almonacid, Nathalia Chaves and Beatriz Sztamfater
Media: Luis Flavio Padilha, Cassiano Oliva and Natalia Furtado
Client Supervisors: Gene Foca, Paige McCrensky, Jennifer Ferguson, Kjelti Kellough, Elvira Cameriere and Natália Moraes