Bicycle races are coming your way…
Mobile app Biko, which converts cycling into redeemable points, has just touched down in Toronto.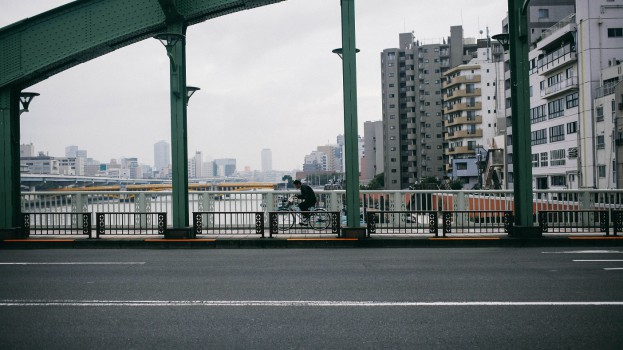 … so forget all your duties, oh yeah.
There are plenty of reasons to bike: for the Earth, for your health, for the people-watching, for the adrenaline rush you get in that short moment between when you see a door fly open and when your bike (and body) collide with said door, the fresh air…
Okay, maybe one of those isn't exactly a plus. But that doesn't mean there still aren't plenty of reasons to bike — especially if you reside in a bike-friendly city like Toronto or Vancouver. Now, mobile app Biko, which has just launched in Toronto, is giving people another reasons to pedal on: free stuff (more importantly, free beer).
The app tracks the distance you bike, as well as how many calories you burn, your average speed and how much CO2 you save. The app also converts the kilometres you bike (with points deemed "Bikos") and allows you to redeem those points for cool stuff around the city.
For example, 10 Bikos gets users a free cold brew at Toronto indie coffee shop Jimmy's Coffee. Or, if you bike to work every day for a week, you just might rack up 60 Bikos to trade in for a six-pack of beer from Amsterdam Brewing. You know, because biking is good for your health.
Okay, so maybe beer isn't your thing (and for what it's worth, drinking and biking is kind of sort of illegal in Toronto). The app rewards, which are refreshed on a regular basis, also include discounts and treats from retailers, restaurants and other services around Canada. Toronto participants include Fresh Restaurants, Yyoga, Glory Hole Donuts and, of course, an array of bike shops.
In the meantime, this stimulant writer, who is a proud cyclist most days of the year, will gladly risk the doors for a few cold brews.
Photo by Ed Lo, courtesy of Unsplash