Coors Light signals summertime
The beer brand's cans now change colour in the sun, not just in the cold.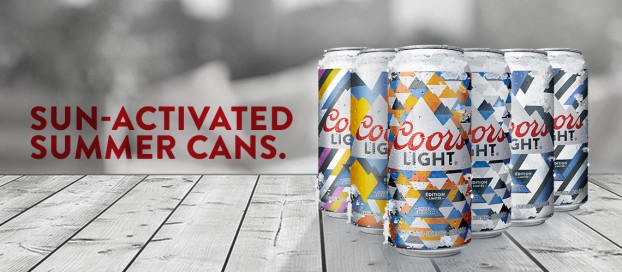 Coors Light has been selling "cold certified" cans in various forms for more than a decade, with designs or other parts of the can changing colour when the beer reaches its ideal drinking temperature. But with summer on the horizon, the beer brand has release some new cans that will also give you a reminder of the best time of year to enjoy a cold one.
The new limited edition cans still activate in shades of blue when the can hits that "cold certified" temperature. But the other half of the sleek, geometric designs light up in oranges and yellows when it's in the summer sun.
You probably already know if you are in the sun or not, so that feature doesn't serve as much as a functional purpose as letting you when its cold enough to drink. But it does create more of an association with summer occasions beer brands seem to be racing for now that patio season has arrived, and may get a few people to pick up a case just to see it in action at their next barbecue.