Sweet, sweet packaging
123w helps Temper Chocolate & Pastry make its packaging as beautiful as its treats.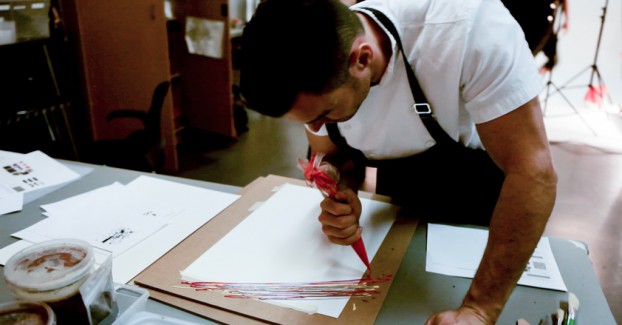 It's said we eat with our eyes, so why not turn to some beautiful food for packaging inspiration?
The team at 123w has done just that, helping Vancouver's Temper Chocolate & Pastry create these beautiful and unique pack designs by tapping into the artistic talents of its chef.
The premium chocolate shop was in need of a rebrand, but already makes its own works of art inside its walls, which served as the idea for the new look. Chef Steven Hodge created a series of one-of-a-kind paintings out of cocoa butter and icing sugar, which were then captured to create the look of the packaging, all hinting at what's to be found inside the box.
Sure, it's what's on the inside that counts. But it's nice when the outside is just as sweet.