Last call for Passion Projects
Let us know if you want to donate an item for auction at next week's AToMiC Awards.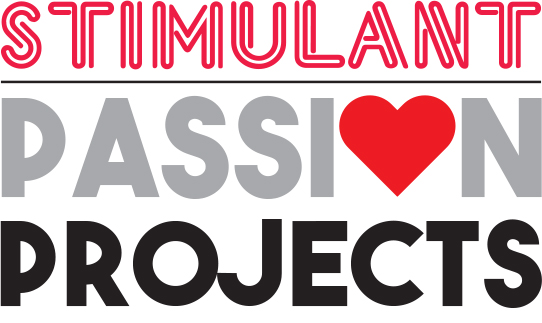 We've entered the final week of our search for talented creatives looking to donate an item that showcases their hidden skills. The AToMiC Awards will take place May 31 in Toronto, so this is our last call for donations to our annual silent auction, a fundraiser for the National Advertising Benevolent Society (NABS).
Throughout the year, stimulant features various Passion Projects, the work that ad industry people create outside agency hours. Now we're selling some of it, and also looking for new stuff that we can auction and feature on the site.
Last year, the auction loot included artist-designed umbrellas, sweet threads, tequila, portrait sessions, paintings and more.
Here's what you can look forward to bidding on this year, so far:
- An intimate house show by Fifth Story's Stephen Stanley (formerly of Lowest of the Low) and Chris Bennet
- A "Stress Eater" monster doll from creative OCAD student Darryl Sinclair
- A personal portrait session with industry photographer Dan Bannister
- Naturally and deliciously produced Nude Bee Honey from Reprise Media's Ryan Thomas and Planswell's Eddy Okun
- Paintings featuring Rain43′s Kate Spencer's, ahem, breasts (celebrating her entering her 40s, and dubbed "Fourtitty")
- Two thought-provoking books penned by Tribal Worldwide's Frank Macera
- Canada 150-themed photo booth props from Banfeld's Amber Warren
- Artwork from Anthony Wolch from Beyond Marketing
- A mixed media concrete lamp from Geometry Global's Gillian Newing
- Hanging heart art made from a single piece of twine by freelance creative Jason Wren
- Artwork from Imprint Marketing Group's Halcyon Tan
- A wood table crafted from a discarded Elm tree by Vyoo's Henry Vong
- Photography from freelance director of photography Ryan Walker
- A record from King Cuddy (fronted by Cossette's Brian Cuddy), with beer featuring the record's artwork from Collective Arts
- Jewellery from UX/UI designer Colleen Davidson
If you have something to contribute, please send a note to Jennifer Horn at jhorn@brunico.com.