MailChimp takes on marketers' deepest fears
The small business aide addresses a black hole in new digital spots.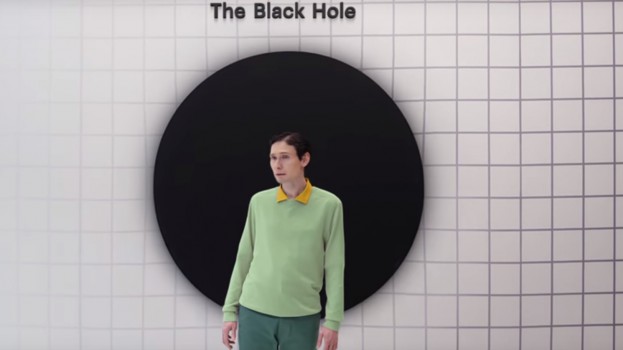 Anyone who's listened to a podcast in the past few years has probably heard of MailChimp. The email service's ads are ubiquitous in the audio medium, specifically the spot where various readers struggle to pronounce its name ("mail keemp?") that practically reached jingle status during the Serial craze of 2014.
And yet, judging by its latest spots, a lot of people aren't sure exactly what MailChimp does. The answer, in the series of digital ads, is that it takes on the black hole, the self-declared "metaphor for everything you don't know about your business."
MailChimp helps you spend your marketing budget. It helps you find the right customers on Instagram. It helps measure ROI. It gives you piece of mind. "Black hole makes you feel cold and alone and not smart. MailChimp helps you sell more stuff," as one spot puts it.
The ads by Droga5 are targeting the type of person who uses the service. Judging from the protagonist, dressed in Wes Anderson pastels, the audience is roughly the same as its NPR bread and butter.
via Adweek
Credits
Advertiser: MailChimp
Agency: Droga5
Chief Marketing Officer: Tom Klein
VP of Marketing: Sean Cook
Sr Director of Brand Marketing: Mark DiCristina
Sr Director of Design: Todd Dominey
Director of Marketing Operations: Amy Sturgill
Senior Marketing Manager: Palmer Houchins
Creative Chairman: David Droga
Chief Creative Officer: Ted Royer
Executive Creative Director: Neil Heymann
Group Creative Director: Don Shelford
Senior Copywriter: Julie Matheny
Design Director: Devin Croda
Senior Designer: Nate Moore
Junior UX Designer: James Garvey
Chief Creation Officer: Sally-Ann Dale
Co-Directors of Film Production: Jesse Brihn, Bryan Litman
Associate Director of Film Production: Ruben Mercadal
Associate Producers, Film: Sasha Pace, Isabella Lebovitz