Knixwear tells periods to shut the hell up
A Canadian startup teams with Leo Burnett for a teen-focused product launch.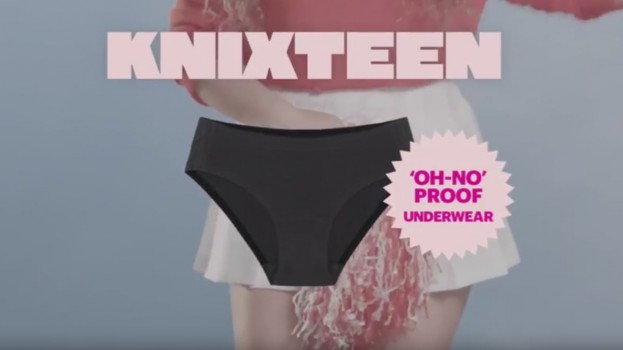 Brands in the menstruation business have been pulling away from gently euphemistic, soft-focus schmaltz to get a bit more real. Sometimes, that means promoting a message of empowerment, but more often it becomes a knowing wink.
U by Kotex launched with a hardy shot to marketing tropes. HelloFlo also took up the call, using humour instead of soft piano chords and people dancing on beaches.
Knixwear, a Canadian startup founded in 2013, has launched its first product expansion with a sly grin as well, thanks to a campaign from Leo Burnett Toronto. After finding success with its adult leakproof period underwear, Knixwear's Knixteen brand for teens silences nagging periods by showing a few potentially embarrassing situations averted with the product's "Oh-No" proof design.