Fashion, food courts and… beehives
A Toronto-area mall adds urban beekeeping to its shopping centre.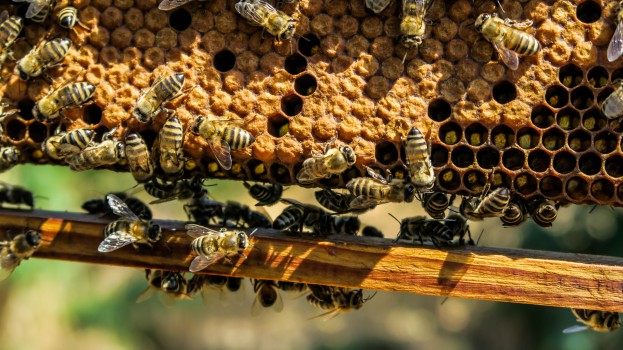 Perhaps it's the Honey Nut Cheerios effect. Or maybe just Canada's competitive retail industry creating a need for more buzz (sorry).
Either way, one Toronto-area mall is jumping on the bee bandwagon.
Hillcrest Mall, in Richmond Hill, has recently announced plans to install two beehives on its roof on June 15. The Oxford Properties-owned shopping centre says that once the hives are installed, roughly 10,000 bees will begin pollinating the flowers in the area, with the idea that it will have a positive impact on local biodiversity (the mall recently switched from planting annuals to native perennials around the area).
Once autumn hits, the team at Hillcrest will get involved with the honey extraction process, which will be live-streamed on Instagram.
The mall's urban beekeeping initiative is part of a larger strategy to be more socially and environmentally conscious as its revamps its space, including investing in a rainwater cistern, better recycling initiatives, more efficient lighting, heating and cooling, bike racks and electric charging stations.
The bee hives themselves come in response to Ontario beekeepers losing hives from colony collapse disorder and the mall acknowledging the importance of bee pollination for the world's food supply.