Huawei saves the blurry man
The tech company gets existential to sell its latest phone.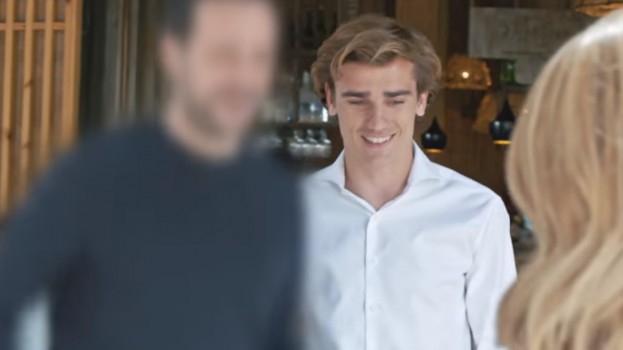 There's a scene in Deconstructing Harry, Woody Allen's 1997 movie, where a man is permanently blurry. It's from a short story by lead character Harry Block, where an actor (played by Robin Williams) is out of focus, no matter how many cameras the crew tries. "I don't know how to tell you this, but you're soft," the director gently tells him.
It later happens to the egocentric Block (played by Allen) as well, showing how he expects the world to adjust to his own distortions (as his therapist tells him).
Huawei uses the conceit in its latest spot by Buzzman for its P10 phone. The man in "A Blurred Story" exists as a fuzzy outline. His daughter's drawings of the family show him as a smudge; getting a haircut is a special challenge for the barber.
But then he encounters soccer star Antoine Griezmann in a café and asks for a selfie. The French striker uses his own phone (the blurry man's has conveniently died). It's a Huawei P10, with a feature that allows images to be refocused after they're taken. You see where this is going.
The 90-second video is running online and in cinemas.