It's good to be good
Lg2 and BBQ Quebec use a unique grill to reward the kindness of helpful motorists.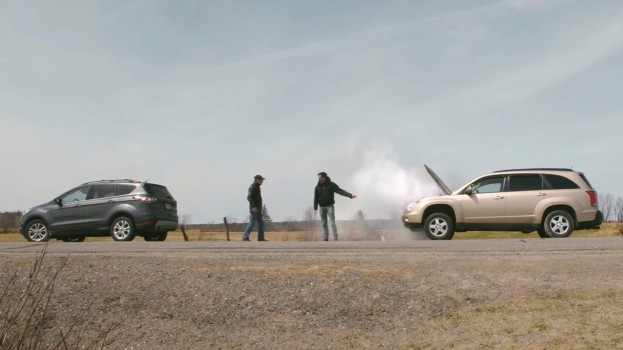 The next time you see someone stopped on the side of the road with car troubles, it might be a good idea to pull over and help them out. Besides being the right thing to do, there might be a tasty meal in it for you.
In a stunt by Lg2 for barbecue retailer BBQ Quebec, a man is stranded on the side of a rural road with what appears to be a smoking engine. But when a good Samaritan stops to offer their help, it's revealed that he's doing just fine, and simply tending to a grill topped with hot dogs, chicken and ribs where the engine should be.
Though the roadside grillmaster wasn't in any real distress, the attempt at kindness from strangers was still rewarded with a certificate good for a free barbecue from a BBQ Quebec location.
Credits
Advertiser: BBQ Québec
Client: Ariane Lefebvre, Maxime Lavoie, Jean-Philippe Lavoie
Agency: Lg2
VP, CD: Luc Du Sault
Creative: Luc Du Sault, Vincent Bernard
Account Services: Isabelle Miville
Agency Production: Lina Piché
Director: David Poulin
Production: Nova Film – Alexis Dubosc
Production Direction: Alexandre Cantin
Sound Studio/Engineering: Studio Expression – Jérôme Boiteau
Other Partners: Cazes pièces d'auto