Back to basics
Four coats of paint, a day's worth of drying and hours of assembly went into the Olympic Park's new hand-crafted posters.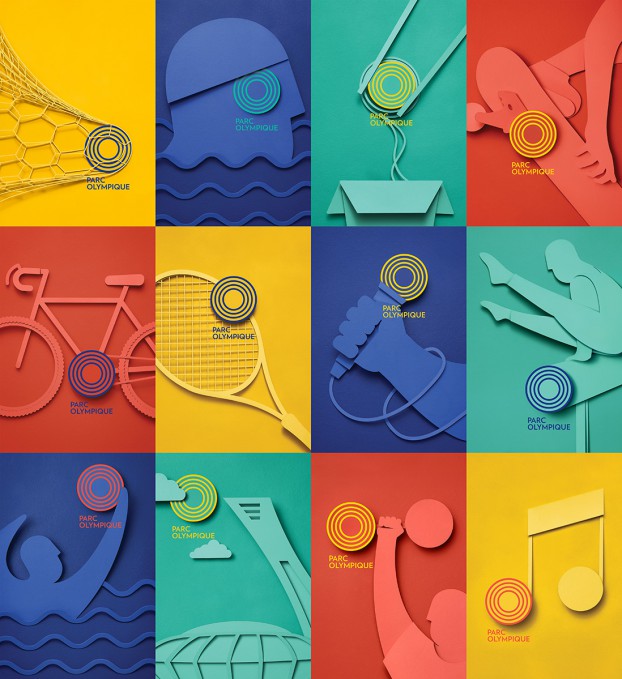 Whatever happened to good old-fashioned cut and paste?
Lg2 and Montreal's Olympic Park slowed the process of crafting ads way down for new branding work that will live in the park for the next three years.
The posters, billboards and spots were slowly developed by hand, from the squiggly lines that never settle as a man plays water sports, to the rings that make up the pedals on a bicycle, to the microphone in a performer's hand, to a ball of rice noodle between two chopsticks, and so on.
Four layers of paint, almost eight hours of drying and another six hours of assembly went into each of the 12 posters that depict reasons to visit the park (food, shows, sports, music, etc.), according to Infopresse. Lg2 even stacked coins and placed them below sections of the pieces to create the raised look, which resulted in shadows with just the right amount of depth to make the no-frills images and animations (see below) appear effortless.
Credits:

Advertiser: Olympic Park
Agency: Lg2 
VP, CDs: Marc Fortin, Claude Auchu 
Creative team: Philippe Leduc, Frédéric Tremblay, Geneviève Langlois, Mario Pesant, Alexis Cadieux 
Strategic planning: Maryse Sauvé
Consulting: Thalie Poulin, Gabrielle Fortin-Larose 
Photography: Consulat – Jocelyn Michel 
Agency production: Nancy McDonald 
Post-production: Roméo & Fils 
2D and 3D animation: Rodolphe St-Gelais 
Printed production: Claudia Riverin 
Graphic production: Karine Allie